Welcome to the Disability Murals website.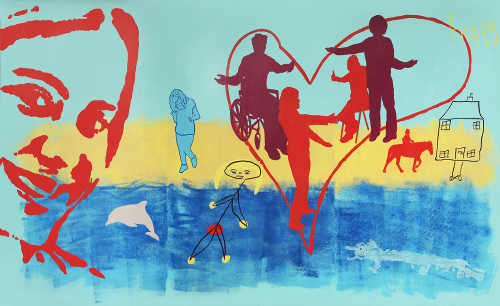 We hope you enjoy looking at our artwork. Please contact us if you would like to discuss using our exhibition of photographs, or if you have any questions or to tell us what you think about it.
We are working with disabled people in different parts of the country to create artwork showing people's main messages and ideas.
"The work gives us a feeling of solidarity...makes us feel part of a wider movement, national and international."
"It was so good what we did together. All of us disabled people. We will never forget. We can't ever forget because we have proof, there it is what we did. It is so good. We won't forget."
Here you will find information on what we are doing, why we are doing it, who we are working with as well as the results of our work as they are completed.
Here is a short film about the project, "Welcome to our world, a world including disabled people":