Tribute to Manjeet Kaur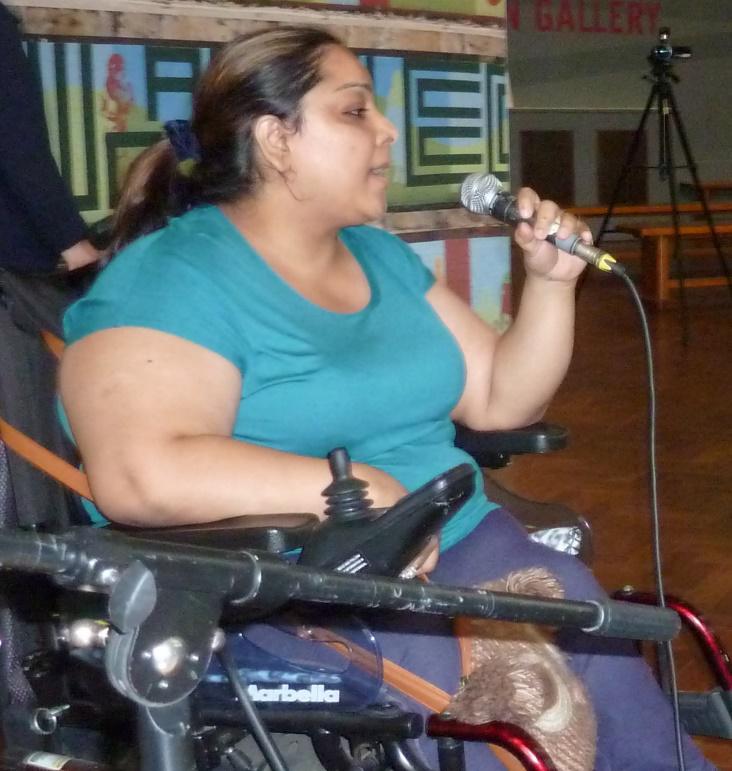 Manjeet Kaur died on Saturday 25th April in Manchester. She had survived so much injustice, including many years of deliberate abuse and inhumanity of the UK asylum system. As a disabled woman she faced extra hostility and relentless barriers meeting her daily needs. But she never ever sank to their level. She remained actively committed to a better world, she was caring, compassionate, wise, loving and fun to the end.
She leaves a huge gap in my own life. I first met her in 2011 when I was working for UK Disabled Peoples Council. Manjeet was an active contributor to a mural showing the experiences of disabled asylum seekers. This was first installed in Bristol, but Manjeet was among a small group who took these messages to different parts of the country including Parliament, the Guardian newspaper, and the University of Leeds.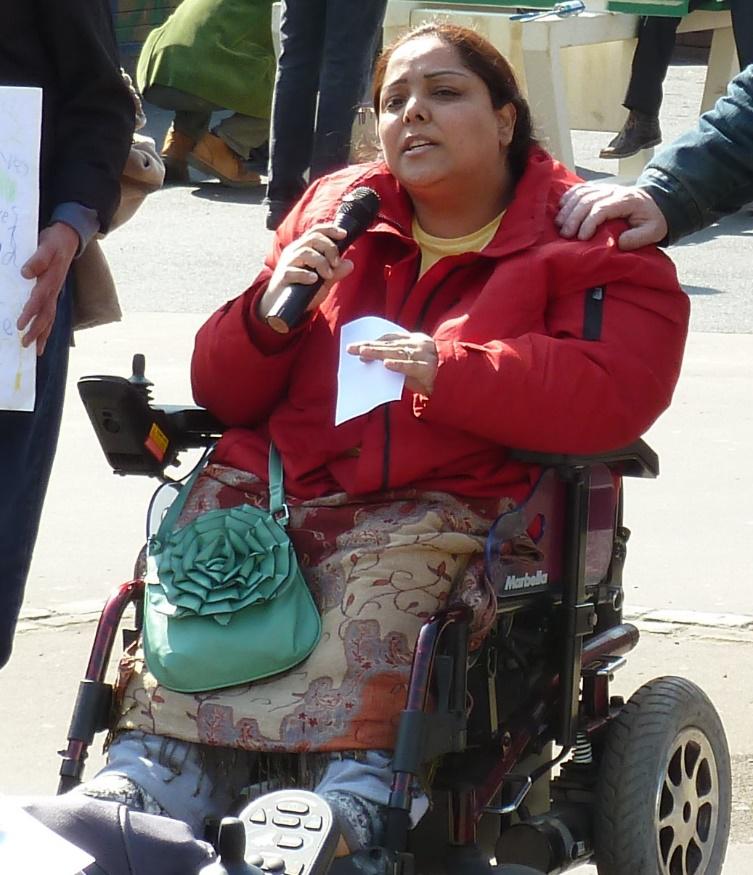 She contributed so much and taught me things that I will never forget. She became a good friend who I could talk to about whatever was happening. Her warmth, commitment and solidarity led her to make strong connections with people from a wide range of backgrounds in different parts of the country.
In her adopted home town of Manchester, as Dennis Queen of Manchester DPAC explains, "Manjeet made alliances that were new here, and we have a lot to thank her for. We pledge to continue Manjeet's work, and honour her memory, by maintaining and growing the links between DPOs and asylum seekers groups in Manchester."
Manjeet was involved in many campaigns around the country. Ellen Clifford from DPAC recalls "the first time I met Manjeet was at a national anti-bedroom tax conference in London. She had come down with campaign groups from the greater Manchester area which were notably led by disabled women. Her quiet strength, her resolute, kind spirit and her sparkle were immediately apparent. She leaves behind an enormous hole in the fight for social justice and in our hearts."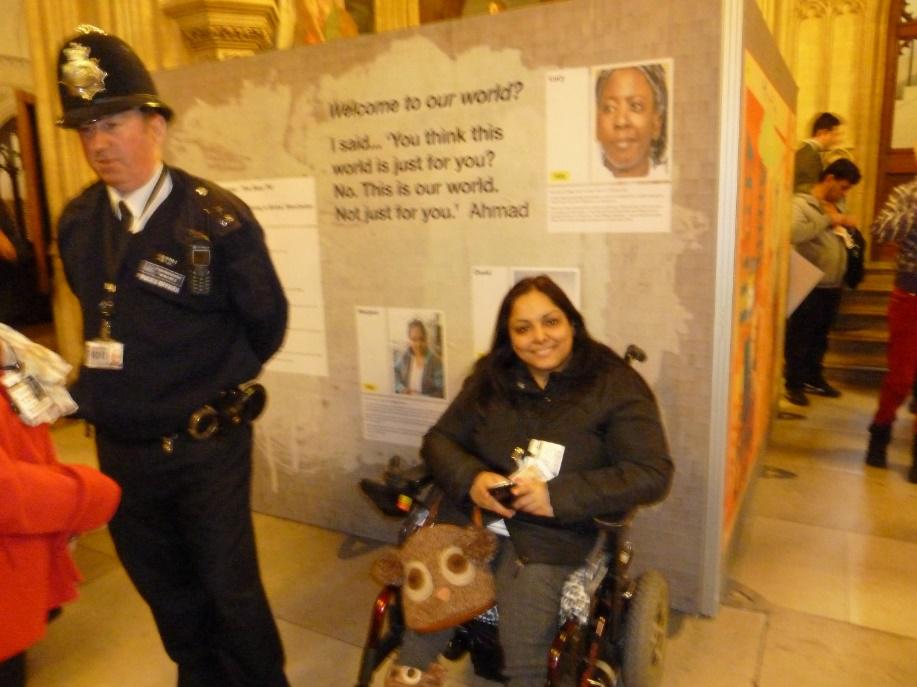 Despite the many struggles that she faced in her own life, she contributed to many wider campaigns. Writing in a personal capacity, Mark Dunk from Unite London and Eastern disabled members committee remembers Manjeet as "an inspiration always prepared to give her time to fight for others as well as her own battles. She will be missed by the anti-racist and disabled people's movements".
After her daughter, Naysa, was born in 2015, Manjeet cut back on travelling to different parts of the country. Her priority was to be with her wonderful, fun-loving and vivacious daughter. She made an exception for an event in Bristol in 2018, bringing together the disabled people's movement, the asylum sector and allies. She spoke movingly at this event, mobilising people to work together to resist the barriers faced by disabled asylum seekers. She explained, "You feel you are fighting for something you don't deserve. You have to feel it should not be like that. Then you can make a difference".
Her life was cut tragically short. We will miss her forever. But together we will keep Manjeet's memory alive, remembering the compassion, love and laughter which were core to her being. We combine these with her energy, solidarity and commitment in our ongoing struggles for a better world. We send our deepest condolences to her family and most particularly to her daughter.
- Rebecca Yeo